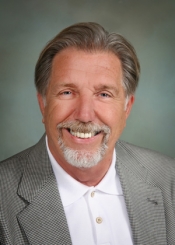 Ron Palmerick
Co-Chair and Management Trustee
Currently, he is the co-chair of the National Pension Fund and vice chairman of the Budget and Finance Committee. He is a member of the Sheet Metal Industry Labor Management Cooperation Committee, the Political Pacesetters, Investment Committee and an IFUS Trustee. He was inducted into SMACNA's College of Fellows in 1999. In addition, he serves on the New Horizons Foundation Board of Directors.
Locally, Ron is a member of the Board of Directors and the Negotiating Committee for SMACNA of New York City. As past president, he also serves on the Executive Committee. Previously, he served as a trustee of the Local Union No. 28 Funds and was a member of the Board of Governors of the Building Trades Employers Association.
He is a partner of AABCO Sheet Metal Company in Ridgewood, N.Y.